About Pagan
Company Chronicle
Pagan Paints & Chemicals Pvt. Ltd. is an ISO 9001:2008 :14000 certified company, established in the year 1982, with a golden vision of providing world class coatings in metal pre-treatment chemicals, automotive and industrial paints, power oatings.
We value the needs and the requirements of our patrons that's why our technocrats never compromise with quality, reliability and performance of products. We count on excellent product quality, consistency, technical support and eco-friendly product ranges to offer hem the best. Our head office in New Delhi is supported by a well-equipped manufacturing plant in Gurugram. We draw on technical expertise and experience to boost the productivity of our customers, without compromising on quality and costs.
In metal Pre-treatment Chemicals, we have started manufacturing products based on Nano Technology which are eco-friendly like Sevoxine 2S2 and Nono Coat 111. Our latest technology provides successful replacement of conventional phosphating process. In Automotive and ndustrial Liquid paints we are manufacturing the finest quality of Top coat paints which are eco-friendly i.e R.O.H.S complaint. In Power Coatings, we are manufacturing R.O.H.S complaints colour shades of international standards and quality which are also eco-friendly in nature.
Our products are subjected to rigorous checks in laboratories to meet total customer satisfaction.
Company Aspiration
We aim to be the world leader in our field.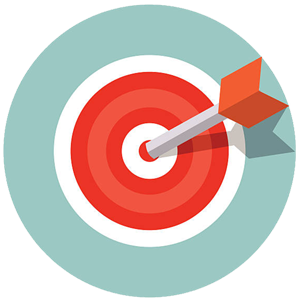 Company Duty
We strive to provide the finest quality in eco-friendly coatings in Metal Pre-treatment Chemicals, Power Coatings, Automotive, Industrial Paints and Decorative Coatings. We wish to provide them all under one roof.
Company Customers
The eminent names that add to our reputation are :
Hero Honda Motors LTD. – Ancillaries.
Mahindra & Mahindra Ltd and Ancillaries.
Honda Scooters & Motorcycles – Ancillaries.
Maruti Suzuki Ltd. – Ancillaries.
TVS Ltd. – Ancillaries.
Bajaj Auto Ltd. – Ancillaries.
Havells Industries Ltd. – Ancillaries.
Munjal Showa Ltd.
Tata Motors Ltd.- Ancillaries.
Atlas Cycles Ltd.
Customer Advantages
We aid our customers with state-of- the-art technology and :
Reliable Technical and After Sales Support
Innovative Tailor- Made Industrial Coatings
Successful replacement of Conventional Phosphating
High performance Coatings
Cost Effective Production Processes
Quality Rich Product Range
Super Durable Coatings
Value for money
Eco-Friendly Coatings
Consistent quality
Certificate
ISO 9001 : 2008 : 14000
National Small Industries Corporation Ltd.
Small Scale Industry
Awards
Hero Honda Motors Ltd. (2001) O.E Supplier Award.
Udyog Rattan Award in (2004), by Institute of Economic Studies.
Paint India Trophy, Mumbai (2008)
5th P.A.C.T Surface Coat, New–Delhi (208)
FabTec Surface Coat (2009)
Paint India (2010)
Company Ethnics
With a firm belief in true professionalism, we encourage our business partners, employees, suppliers and all associates to believe in the ancient quote, 'Work is Worship'. We appreciate team work to deliver value for money.
Company Ventures
We are presently in four major segments, which are :
Metal Surface Treatment chemicals
Automative & Indstrial Paints
Powder Coating Paints